Alpha Media | Diversity Employer
www.alphamediausa.com/
Company Overview
Alpha Media is a diverse multimedia company with the capabilities to share your brand messaging across a wide array of audio and digital media platforms. Whether it's on your phone, desktop, tablet, Alexa, Google Home or in your car, our stations will enhance your journey. We hire and retain top talent who are unique, innovative and vibrant. We believe in creating progressive products, world-class events, and building strong relationships in our communities.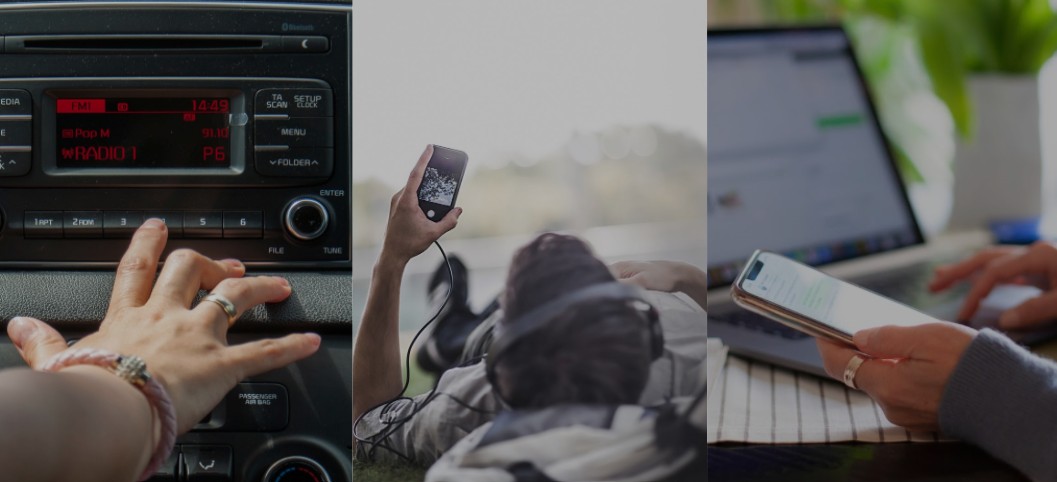 Headquartered in Portland, Oregon, Alpha Media owns or operates over 200 live broadcast radio stations and digital properties covering all formats serving 44 markets across the United States. In addition to our over-the-air broadcasts, Alpha audio products can be heard across multiple platforms, including all major smart devices. Strong relationships with our listeners and clients in the communities where we live and work keep Alpha Media true to its local-first heritage.
Our Core Values
Integrity
Doing what is right is one of our core values for a reason. Being honest and having strong moral principles in our business relationships is key to our success. We let our actions speak for who we are and what we believe in. Integrity is a choice we consciously chose to keep top-of-mind in our lives.
Passion
At Alpha, we have a passion for radio. We have strong and barely-controllable emotion around supporting our communities, partnering with our advertisers, and sharing our content with our listeners. We pour our hearts into our work to produce the best results for the team.
Can-Do Attitude
Can we do it? Yes, we can! We are confident and willing to deal with problems or new tasks, rather than complaining or giving up. Challenges are opportunities to shine and we seek out ways to find solutions to issues that other people simply cannot solve.
Competitive
Alpha Dogs push and support each other because we want to be the very best in our industry. We want to have the best programs and events; the best ROI for our clients; and the most reliable and entertaining information to share with our audience.
Creativity
We are proud to have some of the most creative minds in the industry working at Alpha Media. We think outside the box, and pair creativity with hard work to produce content that is interesting and fresh. Finding new ways to thrive abound at Alpha, along with a healthy dose of imagination.
Fun
Working in an environment where everyone uses our core values as the foundation of their success, you are naturally going to be surrounded by people who know how to have fun. Radio is a fun place to be and radio people do FUN better than most people. It's just in our DNA.
Join The Pack
Alpha Media is a start-up company in the mature industry of radio broadcast media. We have a passion for great radio and digital content. Our operating philosophy is to be smaller, faster, and bolder than our competitors and to work as a highly-functioning, best-of-class team on all levels. We hire and retain top talent who are unique, innovative and vibrant. We believe in creating progressive products and world-class events and in building strong relationships in our local communities.
In 2013, we owned six stations in one market. Today, we own and operate 207 stations in 44 markets across the United States. When you are choosing an employer, what do you look for? If you are looking for an environment where management has a passion for our business; in working hard to provide the best possible live and local radio in the industry; and in having fun, then Alpha Media is for you.
Search among Alpha Media jobs
no jobs found