Insomniac Games | Diversity Employer
Insomniac Games has created and developed award-winning video game franchises across multiple platforms for 25 years, selling more than 70 million games along the way. We're best known for developing the PlayStation®4 smash-hit, Marvel's Spider-Man (2018), and creating iconic PlayStation franchises such as Spyro the Dragon (1998), Ratchet & Clank (2002) and Resistance (2005). With studios in Burbank, Calif. and Durham, NC, Insomniac has earned 20 local, regional, state and national awards for our workplace culture.
Insomniac Games has studios in Burbank, CA and in Durham, NC with talented developers all over the country. Insomniac embraces a flexible work environment, and we will consider remote work arrangements for most openings across the US*. Positions that require in-studio only work are in the specific job posting.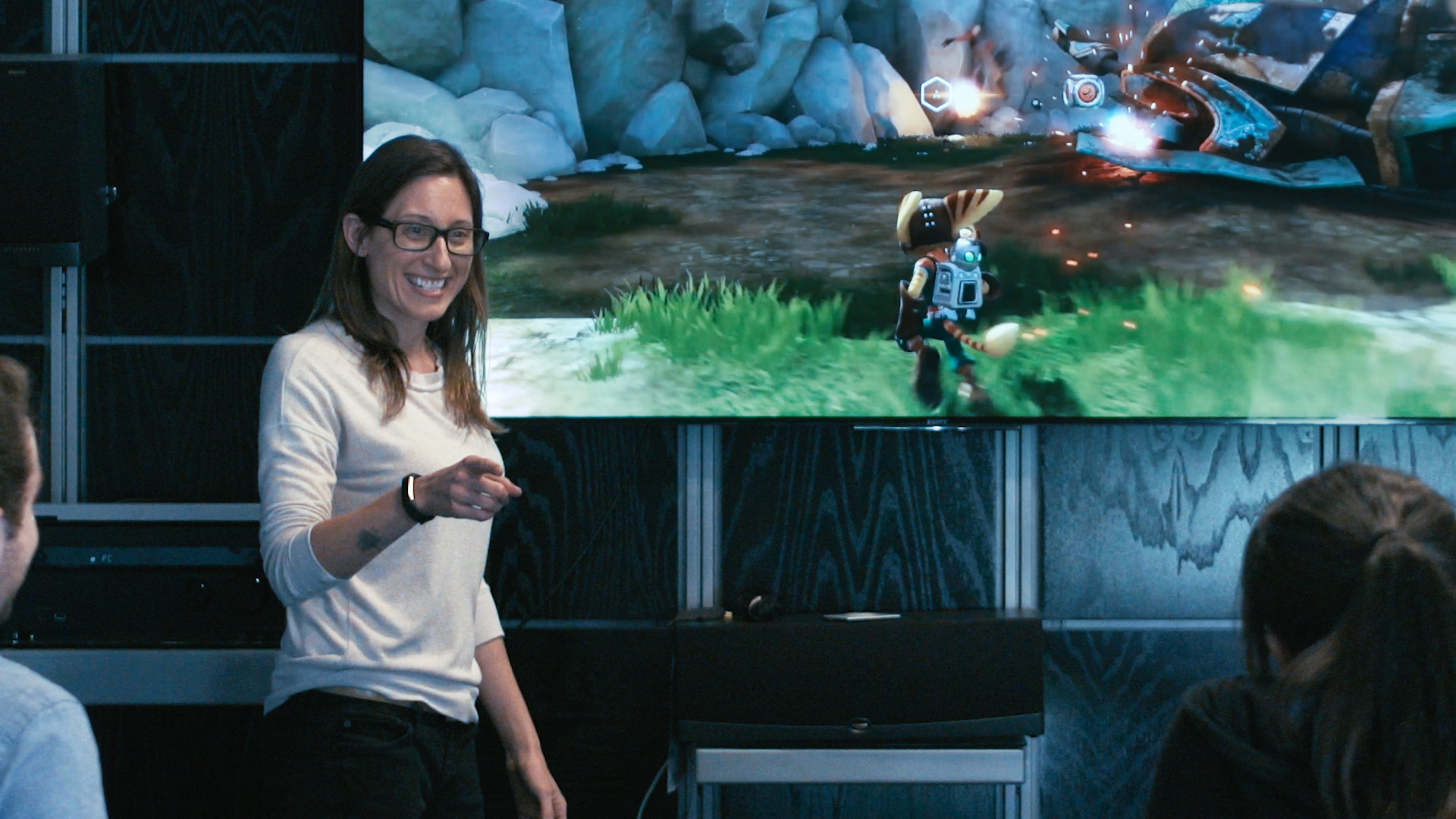 OUR VISION
To create games that have a positive and lasting influence on people's lives.
Our games promote positive messages. We tell stories about good overcoming evil. We focus on positive themes like friendship, self-sacrifice and fighting for the greater good. And we walk the walk ourselves through our inclusive workplace culture and industry leadership.
OUR MISSION
To inspire players with stories of underdogs overcoming colossal challenges
These are the types of stories we love to tell. It's how we view ourselves too. Even after 25 years, we see ourselves as the scrappy underdog fighting against giants in this industry — and succeeding in the face of what often seem like impossible odds.
To create unforgettable worlds that gamers cherish
We are world builders. We challenge ourselves to create unforgettable settings, characters and gameplay. We also aspire to deliver the highest quality audio and visuals possible.
To set the industry bar with our craftsmanship
We take great pride in our work. And we set out to achieve best-in-class results across all of our disciplines, investing heavily in training and development.
To challenge and inspire each other within our collaborative culture
We consistently work together across departments and our two studio locations. We are open, honest and respectful in all our interactions.
To calibrate our work for broad appeal and commercial success
We create accessible, fine-tuned games that can succeed commercially with a global audience.
To help the less fortunate by supporting worthwhile causes
We actively support charitable initiatives with a particular focus on helping children. And we step up in times of need to assist local, national and international causes.
To be leaders in the game development community
We share our knowledge with our peers and lead by example with how we treat fans and friends. Furthermore, we're not afraid to speak out on topics of fairness and diversity.
Our Culture
RESPECT & INCLUSION
"This company has always been very inclusive and our leadership has always been conscious of being very fair to everyone. We try to keep everyone happy – we're not the jock company, we're not the emo company, we're the friendly company."
– Jacinda Chew, Sr. Art Director
QUALITY OF LIFE
We understand that having a healthy balance between work and life is crucial to mental and physical health. Yes, we work hard, because we continually pursue excellence in everything we do, but we're strategic in our production planning and scheduling because we know that working too many hours isn't bene?cial to anyone.
CELEBRATING
We host lots of fun events throughout the year to ensure Insomniacs have opportunities to relax and unwind. We've had chili cook-offs, ice cream days, and celebrated our 25th anniversary at Disneyland. And of course, our holiday parties are legendary.
FRIDAY LUNCHES
Catered lunch every Friday? Yes, indeed. And in the summer we have Family Fridays, when our family members can come join us for a different food-truck lunch each week.
STUDIO KITCHENS
The kitchen is the hub of the studio. Whether we're just hanging out and catching up or refueling on healthy beverages and snacks, gathering in the kitchen is a way we all stay connected
What Does It Take to be An Insomniac?
A true passion for game development, especially for the types of games we create. The ability to thrive in the rapid pace of an exciting studio. The imagination to deliver amazing player experiences. Sound like you? We can't wait to hear from you!
Search among Insomniac Games jobs
The Insomniac Games UI/UX Department is growing, and we are looking for a Lead UI/UX Engineer to help us build industry-inspiring player experiences that are approachable, accessible, and immersive for everyone. This role is a blend of dire...
8d