City of Sterling Heights, MI | Diversity Employer
www.sterling-heights.net/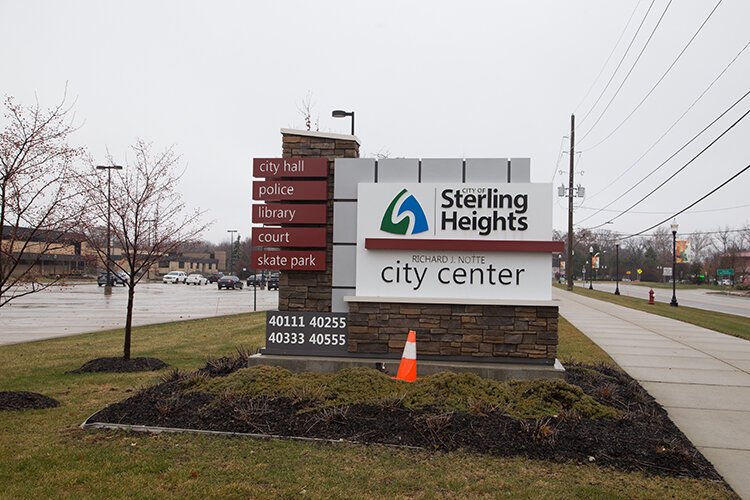 Sterling Heights is a city in Macomb County of the U.S. state of Michigan, and one of Detroit's core suburbs. As of the 2020 Census, the city had a total population of 134,346. It is the second largest suburb in Metro Detroit, and the fourth largest city in Michigan.

From 1836 until 1838, it was known as Jefferson Township.[6] It was then renamed Sterling Township. Until the 1950s, it was an agricultural area largely devoted to growing rhubarb and other crops sold in Detroit. Sterling Heights was incorporated as a city in 1968. There was already a small village named Sterling in Arenac County, so the word "Heights" was added to the township name to satisfy a state law that prevents incorporated municipalities from having the same name.

Interested in joining our team? The City of Sterling Heights is always looking for top talent to join our exceptional workforce. You can start by searching our current openings within our job portal.

The City of Sterling Heights is an Equal Opportunity Employer offering full-time, part-time and seasonal employment and contractual services.

Residency Requirement
All full-time employees, must be reside in one of the following counties during their employment, within six (6) months from their date of hire: Macomb, St. Clair, Lapeer, Oakland, or Wayne.

Equal Employment Opportunity Employer
The City practices nondiscrimination and discourages and prohibits discrimination against any person in recruitment, examination, appointment, training, promotion, retention, discipline, or any other aspect of personnel administration because of political opinions or affiliations, or because of race, religion, color, ethnic origin, marital status, height, weight, arrest record, disability, or other non-merit factors. Discrimination on the basis of age, gender or physical disability is prohibited except where specific age, gender, or physical requirements constitute a bona fide occupation qualification necessary to proper and efficient administration, or where state or federal law specify a minimum age.

Diversity, Equity, & Inclusion Journey
The City of Sterling Heights is embarking on a DEI Journey with a commitment to our employees and community that we value and welcome all diversity dimensions.

The City strives to be an inclusive workforce, and as we embark on our DEI Journey, we are developing a DEI strategy that will touch many facets of the organization.
Search among City of Sterling Heights, MI jobs
Sterling Heights, Michigan
The City of Sterling Heights Parks & Recreation department is seeking applicants for Gymnastics Assistant! This position is part-time and will be responsible for assisting with the Instructional Gymnastics program on Friday evenings and Sat...
6d
Sterling Heights, Michigan
The City of Sterling Heights is seeking an organized and detail-oriented full time Account Clerk who is committed to excellence to join the Office of Treasury! Pay up starting at $19.6588/hr. Pay increases every six (6) months and annually ...
6d
Sterling Heights, Michigan
The City of Sterling Heights is seeking candidates who are organized and results driven to be the next Recreation Supervisor within the Parks and Recreation Division! Pay starts at $30.9858/hr. Pay increases every six (6) months and annuall...
18d