The GEO Group, Inc. | Diversity Employer
Who We Are
GEO provides complementary, turnkey solutions for numerous government partners worldwide across a spectrum of diversified correctional and community reentry services. From the development of state-of-the-art facilities and the provision of management services and evidence-based rehabilitation to the post-release reintegration and supervision of individuals in the community, GEO offers fully diversified, cost-effective services that deliver enhanced quality and improved outcomes.

Our Vision
GEO aspires to be the world's leading provider of evidence-based rehabilitation across a diversified spectrum of correctional and community reentry services.

Our Mission
GEO's mission is to develop innovative public-private partnerships with government agencies around the globe that deliver high quality secure facility, community reentry, and electronic monitoring services while providing industry leading rehabilitation and community reintegration programs to the men and women entrusted to our care.

Our Values
Respecting Human Dignity and Rights
We believe that every human being should be treated with dignity and that his or her basic human rights should be respected and preserved at all times.

Providing Leading, Evidence-Based Rehabilitation Programs
We are committed to providing leading, evidence-based rehabilitation programs to the men and women entrusted to our care.
Imparting a Safe and Secure Environment
We are committed to establishing and maintaining a workplace that is safe, secure and humane, not only for our trained and experienced professionals, but for the men and women entrusted to our care.
Maintaining Quality Facilities
We are committed to maintaining facilities that are state-of-the-art and adhere to industry-leading standards.

Come Work With Us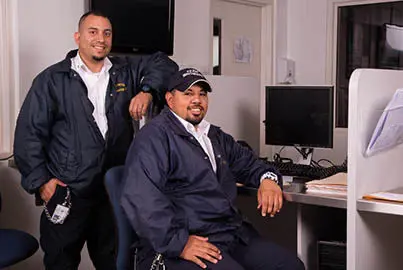 GEO offers a safe and secure work environment, competitive compensation and benefits, employee incentives and recognition, and extensive training. We understand that employees today want competitive salaries and benefits programs,so we've worked hard to create a comprehensive package that our employees appreciate.

We believe in hiring only the best employees and we go the extra mile to retain each and every one. GEO strives to foster a family environment where mentoring is key.We understand your desire for professional achievement,so we facilitate and environment where promotional opportunities are with your reach,along with the proper training and education to get you there.

GEO recognizes that to achieve your personal best,you need the flexibility to manage your day-to-day responsibilities.That's why we offer comprehensive programs that help you build a solid foundation on which to balance the demands of work and life.

For Further Human Resource questions please contact us at: hrjobpostings@geogroup.com
Search among The GEO Group, Inc. jobs