The Brien Center | Diversity Employer
"We are guided by the belief that everyone in Berkshire County benefits when people are emotionally healthy."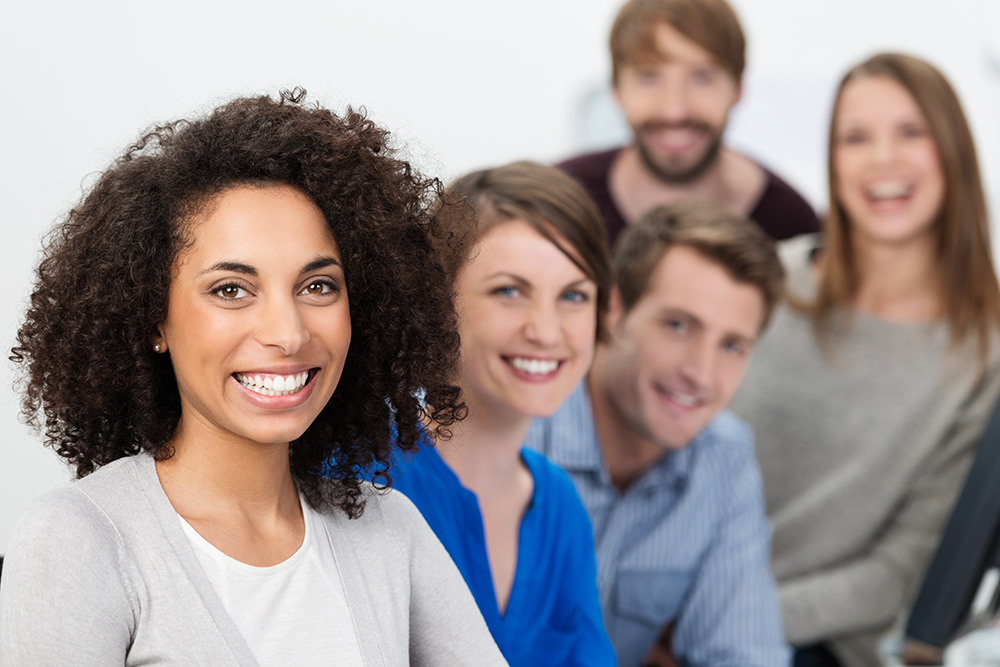 The Brien Center is Berkshire County's largest provider of behavioral health and addiction services. We employ almost 500 dedicated, compassionate people who work at 25 locations county-wide. Our impact is experienced and appreciated by nearly 10,000 individuals – whose lives are saved, whose illnesses are successfully treated, and who continue on as successful members of our community.

We are proud of our comprehensive programs and services for highly-complex problems, and continue to hear from clients, years later, that their lives and families remain intact because of our care.

At the Brien Center, we work very hard, every day, to end the stigma that continues to shadow mental illness and addiction.

Mission
Our mission is to provide high quality, comprehensive behavioral health services to Berkshire residents through community-based services that promote the highest possible degree of recovery, independence, and quality of life of those served. We will provide access and support to meet the behavioral health needs of individuals of all ages, race, and cultures, and culturally-competent care to promote recovery. We will accomplish this by working in partnership with state agencies, individuals, families, and other providers.

Vision
The Brien Center will distinguish itself as a leader in Community Behavioral Health and will be recognized for the passion of its people and partners in providing a continuum of dynamic and innovative recovery services.

Access and Affordability
Our professional staff work tirelessly to ensure all Berkshire County residents have access to the high-quality, affordable behavioral health services they need—when they need them, where they need them —right here in our community. We provide care without regard to age, race, culture, intellect, socioeconomic status, or insurance status in a manner that supports every person's ability to live, work and participate in community life.

Our skilled treatment teams help people manage their illness so they can avoid hospitalization, remain employed, keep their family together, and remain productive members of the community.

Clinical Excellence
Our comprehensive, integrated treatment methods are based on a sound clinical foundation of advanced, evidence-based practices that incorporate the whole person—including their voice, their preferences, and their personal support network—throughout the process.

Philosophy
Our treatment philosophy is based on a comprehensive care model that incorporates recovery, resiliency, and rehabilitation principles; promotes individual and family choice; is evidence-based; and utilizes family, team, and natural supports that promote stabilization, recovery and wellness within the person's community setting whenever possible. Our utmost priority is keeping people safe and supporting their choices and their voices throughout their treatment and recovery.

Organizational Culture
Close to 500 employees serve Berkshire County residents with quality behavioral health and addiction services. Our agency's culture thrives on trust, respect, and cooperation. Our employees are hard-working, dedicated individuals who strive to bring hope and recovery to those living with mental health and substance use disorders.

CAREERS
Join the Brien Team & make a difference in the lives of Berkshire County residents!
At the Brien Center, we are always looking for talented individuals who care about their future and are seeking a fulfilling career. Our employees are committed to providing high quality, comprehensive mental health and addiction services to the residents of Berkshire County.

With four divisions, dozens of programs, and 25 locations, the Brien Center offers a wide range of career opportunities, from individuals who are just starting out on their career path to professionals seeking a new challenge. As a leader in the behavioral health field, our agency is proud to deliver 21st century services to those we serve. Our wages and benefits are very competitive and feature the following highlights:

Generous Leave Pool (7 weeks paid time off annually)
Health and Dental Insurance (immediate eligibility)
Short Term and Long Term Disability Insurance
Flexible Spending, Vision Insurance and much more…
Search among The Brien Center jobs
Assistant Program Director of Compliance and Credentialing
Pittsfield, Massachusetts
General Description Oversee compliance and credentialing at the Brien Center, in conjunction with the Senior Vice Presidents, division directors and other staff. Qualifications: Bachelor's degree in social services or related area of study....
22h
Clinical Service Coordinator-School Intensive Program
Pittsfield, Massachusetts
Potential for Full-Time! General Description Provide substance use and/or co-occurring treatment as indicated by the individual service plan (ISP), oversee delivery of school service component, and provide assistance in the management of th...
6d
School-Based Case Manager - Youth Substance Abuse Services
Pittsfield, Massachusetts
Weekdays, 1st Shift! This position will provide intensive case management to youth identified to be at risk within identified schools in the community. Essential Job Functions * Provide intensive case management * Conduct case management me...
9d
Site Supervisor - Men's Recovery Home - Keenan House
Pittsfield, Massachusetts
Mostly weekdays, 1st shift, with some on-call and other coverage responsibilities. General Description: This position includes responsibility for site operations/staff development, supervision and implementation of treatment plans. Essentia...
10d
Recovery Coach - Adult Community Crisis Stabilization (CBHC)
Pittsfield, Massachusetts
Weekdays, 1st and 2nd Shift, Full-Time; Part-Time on Weekends! General Description: The Recovery Coach will use aspects of their personal journey and skills learned in formal Recovery Coach Training to support a peer relationship as an aven...
11d
Family Partner - Family Resource Center
Pittsfield, Massachusetts
Mostly weekdays, with some evening and Saturday flexibility required. The Family Partner is a staff with lived experience assigned to the Family Resource Centers to provide supportive services to families and parents to advocate, support, e...
11d
Family Support Navigator - Community Behavioral Health Center (CBHC)
Pittsfield, Massachusetts
Part-Time, 4 hour shifts, weekday evenings and weekends, 9 AM to 5 PM! General Description: Provide outreach, engagement, support, care coordination, assessment, and person-centered treatment planning for CBHC enrolled youth and their famil...
11d
Client Services Support - Housing
Pittsfield, Massachusetts
Weekdays, 1st Shift - No nights, weekends or holidays! General Description Actively work with hope and optimism with persons served in the community and homes to promote independence, skill building, and attainment of personal goals during ...
11d
Program Director - Adult and Family Services
Pittsfield, Massachusetts
General Description Supervise all levels of clinical staff and oversee assigned outpatient programs. Assist in administrative and clinical oversight of the clinic and the division, including utilization, access, fiscal and programmatic issu...
11d
RESIDENTIAL - Direct Care Support - Will Train! Entry Level!
North Adams, Massachusetts
2nd and 3rd Shift Differential!!! Will Train! Entry Level! No experience needed! Residential and outreach provides assistance in the population living with a chronic behavioral health disorder with daily living activities, passing medicatio...
11d