SWCA Environmental Consultants | Diversity Employer
www.swca.com
We are the problem solvers. We are the scientists, the planners, the technical specialists, and the creative thinkers.
Since 1981, SWCA has helped public and private clients overcome environmental challenges and move their projects forward. Our 100% employee-owned firm offers comprehensive environmental planning, regulatory compliance, and natural and cultural resources management services. We work together to understand the full life cycle of any project, from inception to completion.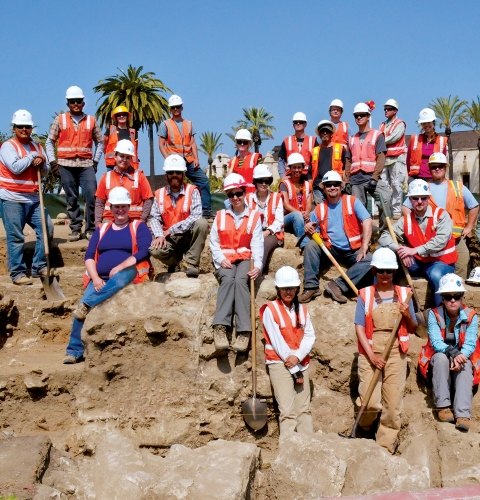 In the face of rapid environmental, economic, and societal changes, our purpose is simple: to preserve natural and cultural resources for tomorrow while enabling projects that benefit people today. We do that by offering a suite of environmental consulting services combined with local knowledge, regulatory expertise, and high-quality service. We build long-term, trusting relationships with our clients and guide their projects to successful completion.

With a nationwide presence, we're able to rapidly pool resources and respond to our clients' needs.

Our Values
As a company, we are led by our values. For our clients, these values mean we meet our commitments with quality products, delivered on-time and on-budget. For our employees, these values and our growth mean the opportunity to pursue their careers and find purpose in their work.

SWCA's Core Values create clarity and alignment around 4 guiding principles that we follow at SWCA every day. We live these values, using them like a compass to guide our decisions and strategies.

One SWCA
We are one company working collaboratively to deliver Sound Science and Creative Solutions to our clients. Our greatest opportunity for success lies in our ability to bring the best team to every project. We believe every person has something to contribute – unique skills, new ideas, fresh perspectives, and diverse backgrounds. Working together, we're able to have a greater impact in our communities, within our company, and for our clients.

Always Learning
At SWCA, we are driven to learn and improve our work and ourselves. We are always expanding our knowledge base, asking important questions, finding innovative approaches, and leveraging our collective expertise on every project.

Never Settle
Good is never good enough. We set the bar high because we have the best experts in the industry who make performance a top priority.

Gives Back
We promote a culture of giving at SWCA. Across the company, we give back to employees in need, to the communities in which we work, live, and play, and to the environment.

Our Culture
What's it like to be part of SWCA?
Creative. Inclusive. Collaborative. Professional. At SWCA, we celebrate science, enjoy interesting work, and never shy away from a challenge. Our people embody a sense of belonging, camaraderie, and respect. We know that the work we do is making a difference for our clients, our communities, and the environment.

Careers
SWCA employs smart, talented, problem-solvers dedicated to our purpose of preserving natural and cultural resources for tomorrow while enabling projects that benefit people today.

Our people work on diverse projects, develop new skills, and collaborate with teams across the country. Our projects take us to exciting places – picturesque outdoor landscapes, bustling cities, and historic small towns. We work best at the intersection of people, progress, and the natural world.

We offer a competitive benefits package for all employees, including automatic enrollment in the ESOP, an array of health benefits, plus paid sick leave, vacation time, parental leave, and holidays. Read more about our Total Rewards here.

Take the next step in your career at SWCA!
Search among SWCA Environmental Consultants jobs