UMass Med School | Diversity Employer
www.massachusetts.edu/
UMass Chan Medical School is a nationally ranked medical school and internationally renowned research institution dedicated to the advancement of human health. The University of Massachusetts Chan Medical School, the state's first and only public medical school, is a world-class health sciences campus renowned for the quality and scope of its medical research and education.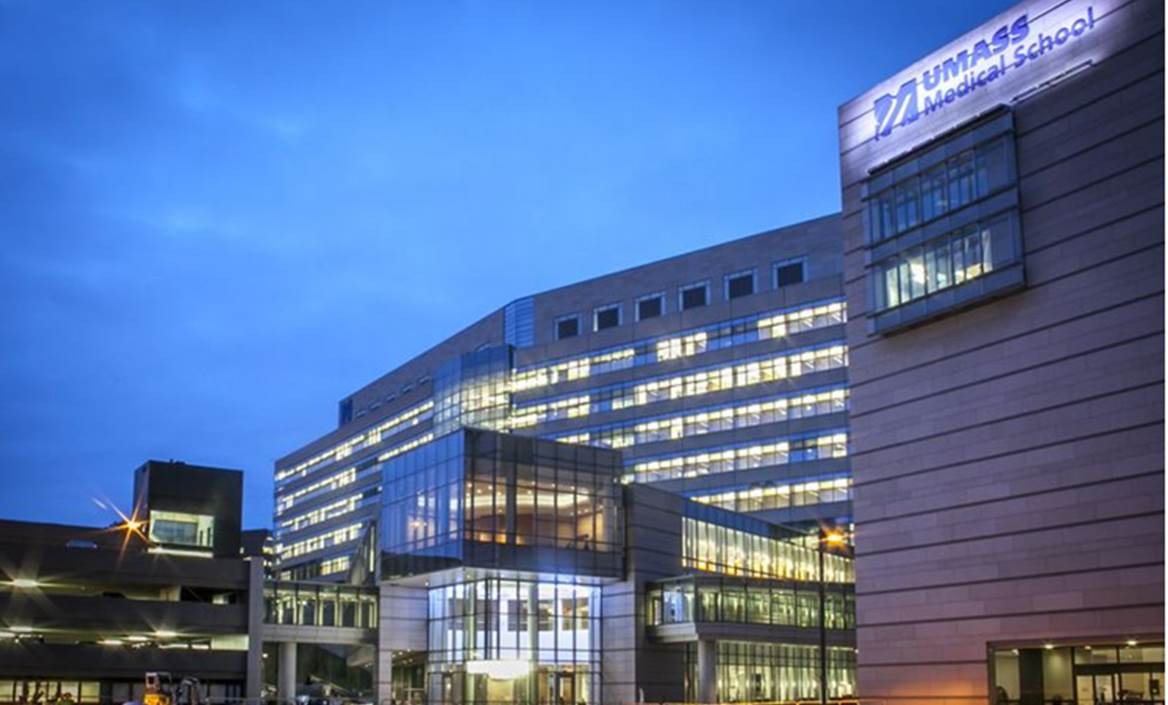 Mission
Our mission is to advance the health and wellness of our diverse communities throughout Massachusetts and across the world by leading and innovating in education, research, health care delivery and public service.
UMass Chan Medical School at a Glance
Perennially ranked in the top 10 percent for primary care education by U.S. News & World Report, UMass Chan Medical School advances the health and well-being of the people of the Commonwealth and the world through pioneering education, research and health care delivery.
As the commonwealth's only public medical school, we take seriously our mission to serve the people of Massachusetts. We welcome the responsibilities we face in caring for their needs. We meet these challenges by providing clinical staff for public and private institutions, emphasizing training in the primary care specialties and encouraging graduates to practice in the state's underserved areas.
The UMass Chan Medical School's educational mission stems from its founding in 1962 to provide affordable, high-quality medical education to qualified residents of the commonwealth. With that goal as its cornerstone, UMMS' educational mission has expanded to include residency and fellowship training, graduate education in nursing and the biomedical sciences, training in allied health professions, and continuing education for health care practitioners.
Student Satisfaction
Located 45 minutes west of Boston in the second-largest city in New England, UMass Chan offers rigorous health sciences programs in three graduate schools: the T.H. Chan School of Medicine, the Morningside Graduate School of Biomedical Sciences and the Tan Chingfen Graduate School of Nursing. Its School of Medicine is ranked in the top one percent nationally for student satisfaction.
World-Leading Discovery
Boasting some of the world's leading scientific minds, UMass Chan Medical School's faculty includes a Nobel Laureate, Howard Hughes Medical Institute Investigators and a Breakthrough Prize winner. UMass Chan is a globally recognized leader in biomedical research, with its researchers making pivotal advances in the fight against HIV, cancer, diabetes, ALS and infectious diseases, and its campus hosting an institute for rare diseases research and an RNA Therapeutics Institute.
Careers
Your life's work is more than a career. It's an expression of your intellect, skill and drive – and at the University of Massachusetts Medical School, you'll find the challenges and opportunities that can turn your next career step into the experience of a lifetime. As an academic health sciences leader, our national reputation for groundbreaking education, research and health care, provides intellectual and professional challenges that can advance your life's work to new heights.
At UMass Medical School, Commonwealth Medicine and MassBiologics, our commitment to excellence, diversity, competitive benefits, and work-life integration will allow you to build a professionally rewarding career as we work together to positively impact the health of people around the globe.
Explore your possibilities and advance with us. Take the first step forward with the University of Massachusetts Medical School.
Search among UMass Med School jobs